Welcome to Luce Orthodontics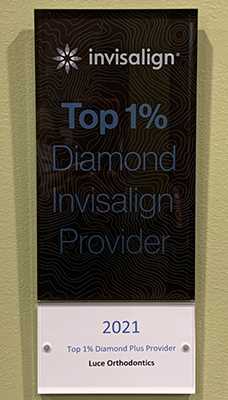 Since 2003, our practice has been dedicated to delivering the highest quality orthodontic care to the Lake and McHenry communities, in an environment that is warm and welcoming. We value the opportunity to provide you and your loved ones with gentle and personalized orthodontic treatment, resulting in healthy, straight teeth and beautiful smiles.
Dr. Luce has been practicing as a certified orthodontic specialist for over 20 years. She provides comprehensive orthodontic services for all ages, employing the latest treatment methods. From interceptive orthodontics for your kids to the most discreet braces for adults, our practice offers something for everyone to smile about:
Free initial consultations
Conventional braces, ceramic braces, Invisalign®, Invisalign® Teen
Impression free office
State-of-the-art technology
Today, orthodontic treatment can come in a variety of forms, many of which are more comfortable, convenient and inconspicuous than options of the past. You can depend on Dr. Luce for expert guidance in choosing the best treatment options and for continued support throughout your experience in care.
At Luce Orthodontics, we strive to make your treatment affordable as well as rewarding. In addition to free initial consultations, we offer a variety of payment plans to help meet your financial needs. Our office participates with all insurance plans and works to maximize your insurance benefits.
Thank you for trusting us with your orthodontic needs. To find out more about our services or book an appointment, give us a call or request an appointment with our online form today!